PacMutual is a 460,000 sf campus of three interconnected buildings: Sentry Building (1921), Clock Building (1908), and Carriage House (1926) in the heart of downtown LA.
PacMutual is a recognized local landmark and was designated as a City of Los Angeles Historic-Cultural Monument No. 398 in 1982.
The Pacific Mutual Life Insurance Company, established in 1868, was one of California's earliest registered corporate concerns. The loss of the company headquarters in the San Francisco earthquake and fire of 1906 directly impacted the construction of the 1908 building in Los Angeles.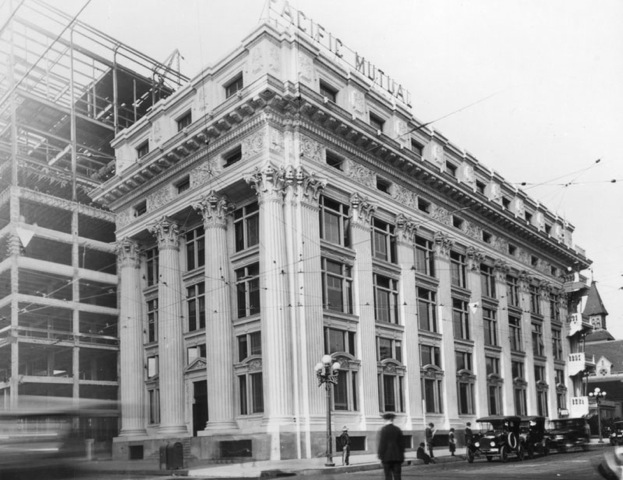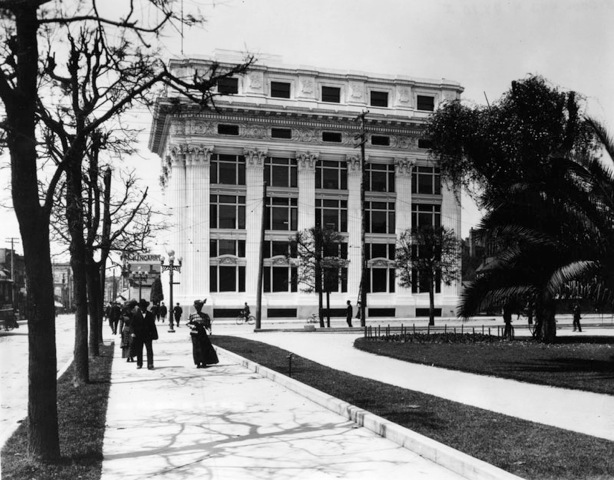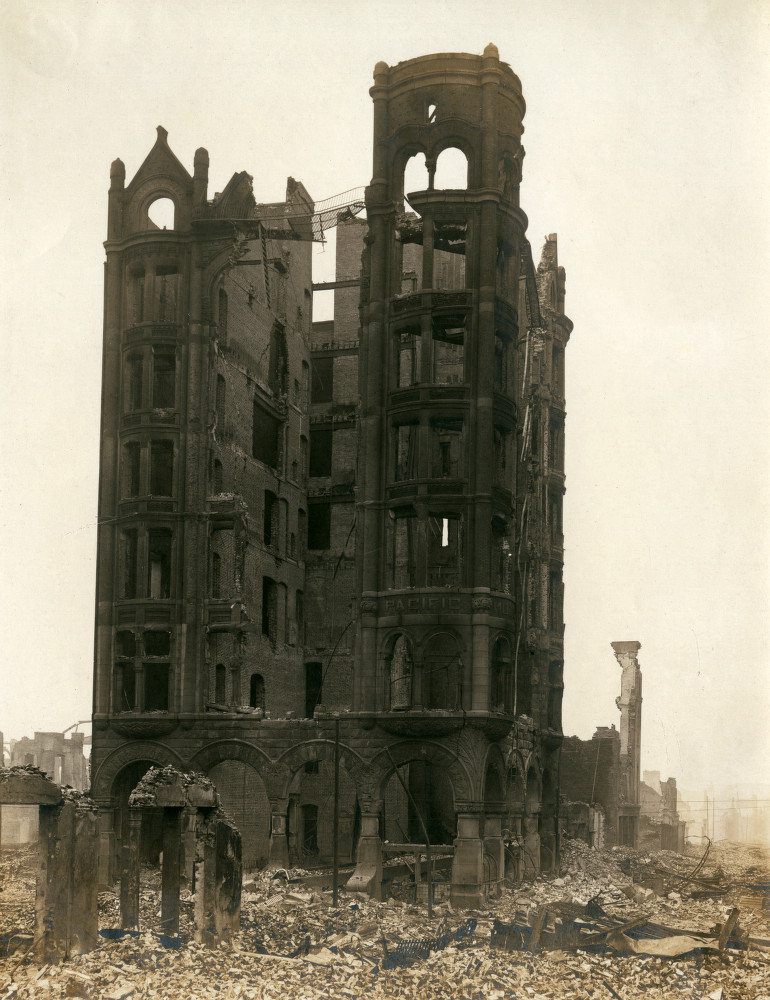 From pacificlife.com:
"On March 12, 1906, Pacific Mutual Life consolidated with Conservative Life, a young life insurance company from Los Angeles. With almost eerie foresight, additional fire insurance was placed on the Pacific Mutual home office in San Francisco, additional vaults were constructed, and older vaults were reinforced. These actions were completed by early April.
"On April 18, a 48-second earthquake rocked San Francisco leveling hundreds of city blocks. Although our seven-story home office building survived the initial earthquake, our home office was sacrificed as a firebreak to prevent further damage to the city. At the time of the earthquake, a Pacific Mutual employee named Richard Mier, Chief Clerk and Office Manager, realized that valuable bonds were in a safe that was not fireproof.
"Quick thinking Mier courageously removed the bonds, along with several stock ledgers and ran down five flights of shaking stairs. He wrapped the bonds to protect them and climbed to the top of Sacramento Street where he then buried the important documents in the basement of his home where they would be safe until needed – a couple days later.
"On May 18th, the Board of Directors met for the first time since the catastrophe. There amongst the rubble, they formally voted to establish a new home office in Los Angeles. The staff was sent ahead, and a new chapter in our history would begin."
Fear of fire and loss resulted in a building that "is absolutely fire and earthquake proof, as it is to be finished of steel, hard burned hollow tile, concrete and white glazed terra cotta."
Photo Credits: Los Angeles Public Library & Pacific Life Archives